36 week bump shot | Jotting down some birth plan ideas
How far along?
36 weeks.
Size of baby?
Bump is measuring a week and a half ahead this week. Midwife says he feels over 7 lbs already. :) I think he'll be the same sort of size Bradley was at birth, he was 8 lb 5 oz.

Any news this week?
So I had a bit of a hormonal week, fed up, heavy and hot and really not coping well in this heatwave. And I was getting peeved at the silly, insensitive comments I was getting which led me to write my most popular post so far 10 Things You Should NEVER Say To A Pregnant Woman - if you
haven't
already, give it a read! :)
Our antenatal class was cancelled last weekend which we were gutted about! But we had a successful midwife appointment this week, I got a lot of questions and queries answered, we went through my birthing plan and James got to feel baby's head which is still at the brim of my pelvis. She even offered to come see us at home for an antenatal/parentcraft class as our private one was cancelled. I do love my midwife, we're very lucky!
This weekend marks our fully cooked milestone, so he can come anytime now! We're more than ready, but I'm starting to feel quite anxious about everything.
I'm anxious and scared about the birth, I didn't have a very nice experience with Bradley and I have my fingers crossed that everything goes smoothly, quick and easy - that'd be nice! :)
I'm also feeling really anxious about the baby, I'm just hoping everything is okay with him and he's healthy with no problems or complications. And I've become massively anxious about the state of my body afterwards. I know my body is an amazing thing for growing this baby, but I worry that it won't be as easy to get any sort of figure back this time.
It's a strange time at the moment, I'm no longer able to do much, I'm carrying heavy so I can't walk far or do anything too strenuous. I'm constantly tired and it's just a waiting game now. I really hope something happens sooner rather than later.
It's soooo hard to dress in this weather. If I'm at home with no plans to go out, I'll wear some PJ shorts and probably an oversized AllSaints top. Any other time I'll wear my
New Look Maternity Leggings
(£14.99 x2) and I have the choice of 3 maternity vests/tops from
Beebies Baby Store
. Thats pretty
much
all that fits nowadays. Theres no point in me buying anything else with only a few weeks left. I am struggling in this heat though! It's so frustrating that I can't just pop on a pretty summer dress when it gets too hot.
Tired. Heavy. Quite hormonal. Hot. Some random braxton hicks but nothing for a few days.

Sleep:
Sleep has been hard in this weather. I'm usually on top of the covers in my underwear with the tower fan on next to me.

Missing anything?
I've been craving
cocktails
a lot this week ;) I've seen my friends enjoying a fair few this week and it's made me really fancy one.. or a few! ;)

Movement:
His movements now he's full term are getting quite painful.

Best moment this week:
My midwife appointment, feeling better after asking a few questions.
Feeling tired and fed up. :(

Food cravings:
Cold drinks, cold ice poles.

Anything making you queasy or sick:
No.

Belly Button in or out?
Out!

Mood:
Quite hormonal and fed up due to heat.

Looking forward to:
His arrival!!!
Can't believe I'm now 37 weeks - Happy fully cooked day! You may now arrive!! :) 3
weeks
til
due date!!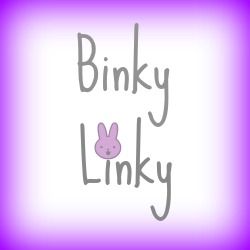 Keep up to date with me & my posts